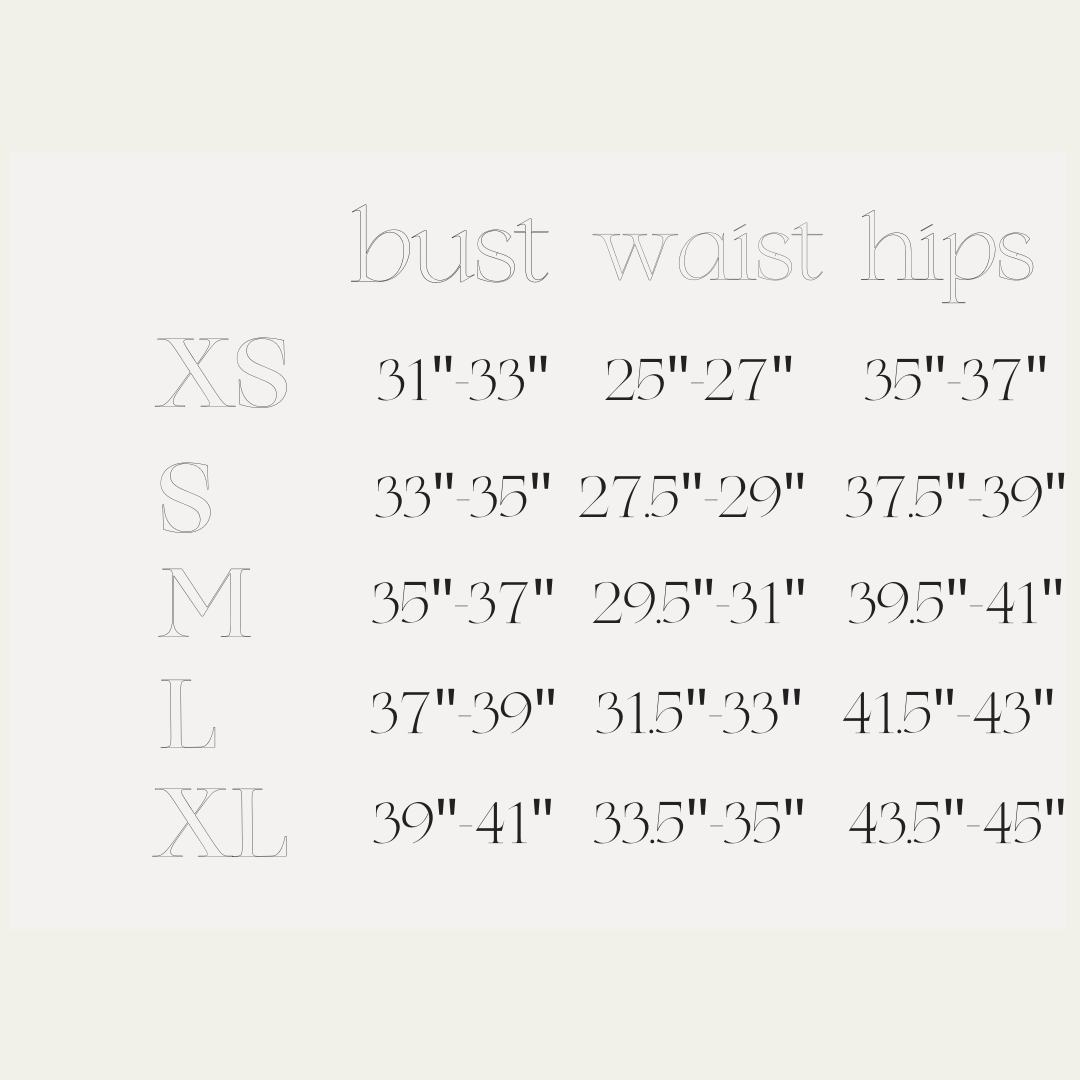 How to use the sizing chart:
Take your bust, waist and hip measurements and compare them to the chart to find the size that is most similar.

All of our waist bands are elastic, and jumpsuit and dress waists are loose fitting, so I suggest choosing your size primarily based on your hip measurement. If your waist measurement varies within 1.5" of the size that best fits your hip it ok - ei) If you have a 40" hip & 32" waist, M would be your best fit. You're also welcome to request a tightened or loosened elastic.
If your body isn't represented in the sizing chart listed, please send me a message including your measurements and I would be happy to do my best to adjust current patterns to your sizing.
Hem and length adjustment requests can be noted upon ordering.
Please see individual product pages for flat lay measurements.
Please message me if you have any questions about sizing, I'm happy to help!