Jimi is a made to order clothing collection that was consciously created with our earth in mind. We are committed to using natural fibers, minimizing our waste and making sure our pieces will stay with you for the long run.
Handmade on Vancouver Island, our goal is to provide you with pieces that are staples in your wardrobe that you can diversely style through many seasons.
At this time we work mostly with Oeko Tex certified 100% linen. Linen is a woven fabric produced from the flax plant. It is a natural fiber known for its breathability and better-with-wear quality.
The Oeko Tex certification ensures that the fabric has been tested for harmful chemicals that are often used in the dying and treatment of fabrics. So you can feel good about what's on your skin!
As we slowly branch out to using various other fabrics, we assure you that we will continue to source only high quality natural fibers.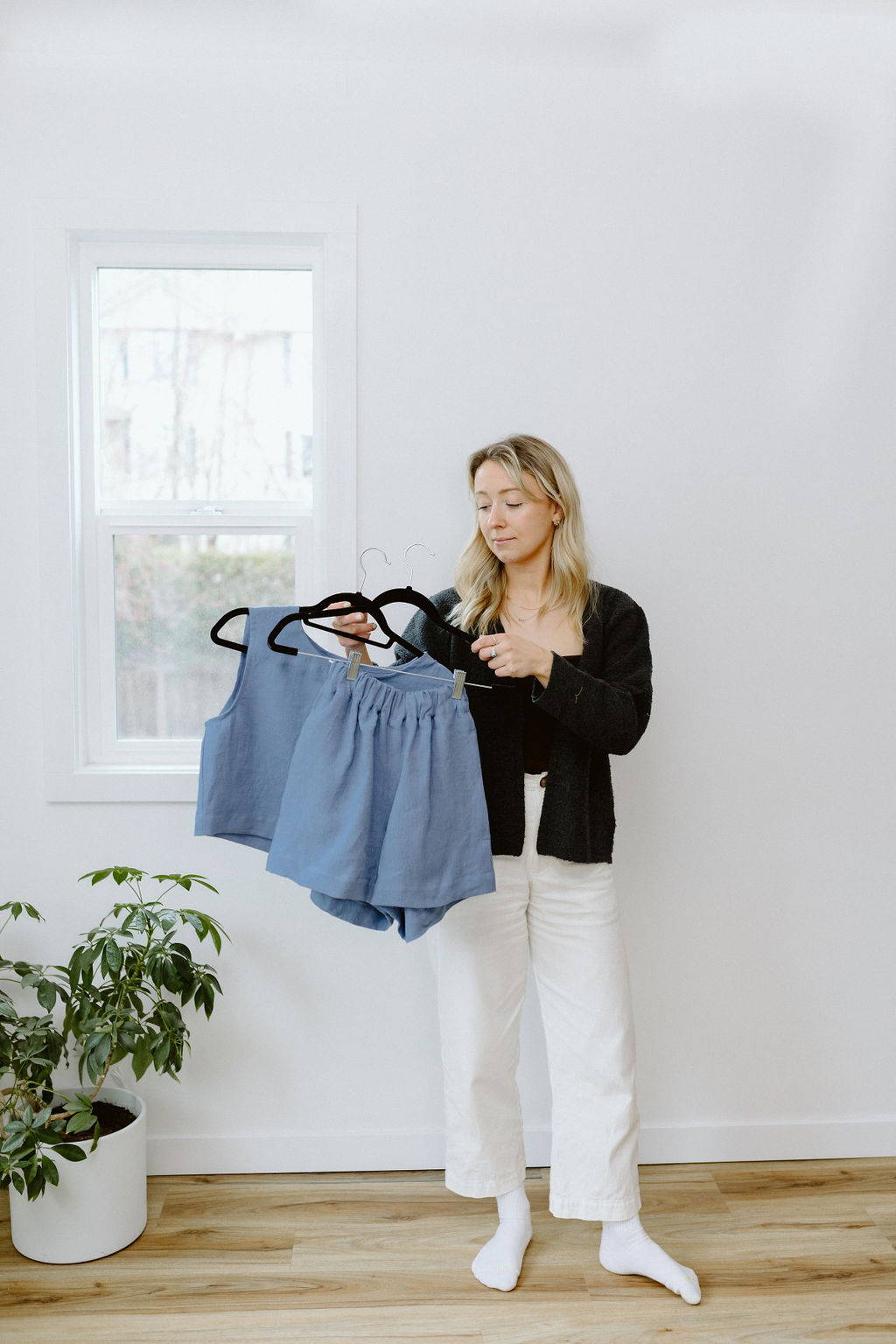 Jayme Hiebert is a designer and seamstress based on Vancouver Island. She is inspired by the landscape and lifestyle of the West Coast and finds her creative niche in putting a stylish spin on effortless pieces. When she's not hands on behind the sewing machine, she loves engaging with the community behind Jimi and other small local businesses.